Police Officer (City of Ottawa, KS)
10/15/2019
Job Posting Announcement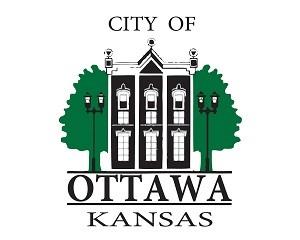 Police Officer
The Ottawa Police Department is seeking highly motivated applicants for the position of Police Officer who are committed to a long career with our Department. The men and women of the Department are guided by the following values: human life, integrity, the laws and Constitution, excellence, accountability, cooperation, problem-solving, and our role in the community. The department is accredited by the Commission on Accreditation for Law Enforcement Agencies (CALEA).
With an authorized strength of 30 officers serving a growing population of nearly 13,000, there is room for advancement. Positions include Detective, Drug Detective, DARE Instructor, School Resource Officer (SRO), Master Police Officer, STAR Team (Special Tactics and Rescue). Officers are eligible to achieve the rank of Master Police Officer after 5 years of service with a combination of skill points. The pay range for Master Police Officer is $23.99 to $34.78.
To accomplish our goals, we use the latest in technology and police practices. The Department operates a modern weapons range as part of a comprehensive training program. The range has a rifle range up to 150 yards and is equipped for night shooting, moving targets, 25-foot platform tower and steel range. Each officer qualifies with the standard issue Glock 17 Gen. 4 handgun, AR-15 rifle (in each car), 37MM Less-Lethal munitions and the Taser X-2. The Department has a fitness room in the Law Enforcement Center equipped with free weights, functional fitness equipment, treadmill and mat area. Patrol schedule includes 12-hour shifts and two weekends off each month (4-day and 3-day).
Date Opened: October 7, 2019
Date Closed: October 21, 2019
Starting Pay: $20.00/hr. Scheduled 2184 hours annually, including guaranteed 104 overtime hours.
Range: $18.79 to $27.24
Hours: Day Shift: 8 a.m. - 8 p.m. Night Shift: 8 pm - 8 am. Rotating shift schedule.
Testing: Friday, October 25, 2019.
Applications accepted will be notified of additional testing information.
Law Enforcement Center
715 W. 2nd St
Ottawa, KS 66067
NOTE- Police Officers certified by KS-CPOST are exempt from written testing. Current U.S. military members are exempt from agility test with a minimum passing score on military physical fitness test.
Additional Starting Pay Incentives:
3% Honorable Military Discharge
2% Associate's Degree
4% Bachelor's Degree
7% Master's Degree
Post-Hire Base Pay Incentives Earned within 12 Months: As part of an updated pay plan, the Department implemented additional pay incentives; these incentives are in addition to starting salary and starting pay incentives listed above.
2% Successful Completion of KLETC Basic Training, or if already KLETC certified.
2% Successful Completion of the Field Training Program.
1% (average) for each performance evaluation at 6 months and 12 months of service.
Lateral Transfer: Kansas certified officers with road patrol experience will be awarded for a maximum of 5 years of completed service at the discretion of the Chief of Police. The pay rate will be established based on comparable wages with current Ottawa Police Officers. Starting pay rates for completed prior years of service will be up to $23.57 hourly.
MINIMUM QUALIFICATIONS: Employees must be a Kansas resident, 21 years of age at time of appointment and a U.S. citizen, possess a valid Kansas driver's license upon appointment, and be insurable by the city's insurance carrier; high school diploma or GED is required, college credit preferred. Applicant must establish and maintain residency within a driving distance of 35 miles of the Ottawa City Hall, and within the state of Kansas within one year of hire. Applicants must successfully complete the following: written entrance exam, physical agility testing, and oral panel interview. Candidates recommended for hire will be required to successfully complete a pre-employment drug screen, polygraph, psychological, and physical exams.
AUTOMATIC DISQUALIFIERS:
No visible tattoos above the collar or on the head.
Convicted of, or admission to a felony or any offense that would be constituted as a felony within the State of Kansas or the United States.
Convicted of, or admission to, or diversion of a Class "A" or "B" misdemeanor or similar crime from another state within the past three (3) years or been convicted of any crime of a sexual nature.
Has been dishonorably discharged from any branch of the United States Armed Forces.
Has had state certification as a Law Enforcement Officer denied, revoked or suspended.
Falsified or lied about any information requested on a questionnaire or application as part of the hiring process.
Exhibited any conduct or a pattern of conduct that would tend to disrupt, diminish, or otherwise jeopardize public trust in the law enforcement profession.
Have used marijuana or synthetic drugs within the past three (3) years.
Have used prescription medication illegally within the past three (3) years.
Have used any other illegal drug within the last five (5) years.
Have an established pattern of prescription medication abuse.
Have an established pattern of alcohol abuse. Have had a Driving Under the Influence (DUI) conviction or diversion as an adult within the last five years or show a pattern of traffic law violations that indicate disrespect for traffic laws and disregard for public safety; or have had their driver's license suspended or revoked within the past three (3) years.
E-Mail Confirmation: After your application has been received by the City of Ottawa, you will receive confirmation by e-mail. Please check your SPAM filter or JUNK Mail. If you have not received confirmation within 48 hours of submitting your application, please call 785-229-3634 to verify your application has been received. For additional information, contact Human Resources at 785-229-3634 or e-mail.
The City of Ottawa will drug screen all potential candidates being considered for hire.
Anyone with a disability who needs a reasonable accommodation related to a selection process is requested to contact the Human Resources Department at 785-229-3634 at least two days prior to the scheduled test or interview.
The City of Ottawa is an Equal Employment Opportunity Employer.