Law Enforcement Coordinator (Mid-States Organized Crime Information Center MOCIC)
02/10/2020
Position Announcement
Eastern Kansas Law Enforcement Coordinator II - District 2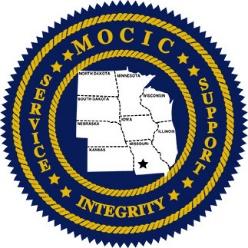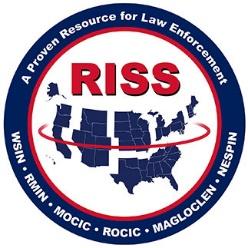 The Mid-States Organized Crime Information Center (MOCIC) has an immediate opening for a part-time Law Enforcement Coordinator for the eastern region of Kansas. MOCIC is an organization composed of member law enforcement and criminal justice agencies in the Midwestern United States working together to combat multi-jurisdictional criminal activities. As one of the RISS Centers, MOCIC assists local, state, federal, and tribal criminal justice agencies by providing adaptive solutions and services that facilitate information sharing, support criminal investigations, and promote officer safety.
We are seeking a highly motivated, enthusiastic and outgoing individual with established and trusted relationships with criminal justice professionals for our Law Enforcement Coordinator II position.
Duties: The primary duties of this position are to represent MOCIC and the RISS Program in an assigned area of responsibility by coordinating program services through scheduled visits, telephonic and email contact with member agencies and prospective agencies. Consult, communicate with, and train member agencies on MOCIC services. Respond to specific needs and inquiries from member agencies. Encourage information sharing between member agencies through submission of intelligence and inquiry into databases.
Qualifications: A degree in criminal justice, communications or related field, or the equivalent combination of experience, education and/or training required. Applicants must have exceptional and demonstrated presentation and communications skills, as well as a personable and professional demeanor. Law enforcement/criminal justice experience is beneficial and preferred. Demonstrated skill in electronic communication (e-mail, video chat, webinars, collaboration software, etc.) is required, as is a high level of computer proficiency. The successful applicant must reside in the eastern region of Kansas (anywhere east of Highway 135 to the Missouri border).
Location/Hours: The position allows the employee to work from a home office as their job duties permit. This is a part-time position (average 27-29 hours per week) and will involve some travel. An MOCIC vehicle will be provided as grant and funding allow.
Salary: The salary for this position is $30,910 for part-time position (29 hours per week).
Candidate will be subject to:
Extensive Background Investigation
Drug Testing
Application: Interested candidates must submit the MOCIC online application located at Eastern KS Law Enforcement Coordinator II by Monday, February 24, 2020. Resume and/or cover letter may be submitted via the application link above.
Contact information:
MOCIC
2255 W. Sunset Street
Springfield, MO, 65807
Attn: Human Resources
MOCIC is an equal opportunity employer.