Conferences
Online Attendee Registration for the 2022 KSA Fall Training Conference is NOW OPEN!
Registration will close at 12:00PM on October 13th, 2022.
We have put together another great training event for everyone and of course there will be ample time for networking and socializing during the event.
2022 KSA Fall Conference Attendee Registration
---
Vendor Registration for the 2022 KSA Fall Conference is Now Open!
The 2022 KSA Fall Conference will be held on November 15th, 16th and 17th, 2022 at the Kansas Star Event Center in Mulvane, Kansas. The Vendor Exhibit Day will be on Wednesday November 16th, 2022.
Vendor Registration is now open for this event.
Last year saw 306 attendees and of those 85 Kansas Sheriffs. We also had 160 Vendor Booth Spaces reserved and space is limited so we highly recommend your reserve your booth space early.
Each booth will consist of a 10' by 10' draped area including one (1) 8' table, two (2) chairs, backdrop draping a sign with your company name and one (1) 110V electrical outlet. All exhibits will be in one area to assure high visibility and access to your display. Additional tables will be available for a fee. There will be only one exhibitor per space. No vendor will be allowed to attach any items to the drapery portion of their booth. Exhibitors wishing to display products in sleeping rooms may do so only if they are registered as exhibitors and have paid the exhibitors fee.
If you are wanting to exhibit a vehicle, please indicate so on the application form. (Vehicles require two booths at a discounted rate of $1,050.)
The exhibitor registration fee is $650.00, $1,050 for vehicle and double booth spaces. This fee covers only two (2) persons per booth. There is an additional charge of $20.00 per person over two. All registered representatives are welcome and encouraged to attend all hospitality functions during the conference.
KSA reserves the right to cancel or refuse rental of display space to any person or company whose conduct or display of goods is, in the opinion of the Executive Director, incompatible with the general character and objectives of the Association.
The conference schedule is as follows:
Tuesday November 15th, 2022
3:00PM - 5:00PM Early Bird Vendor Setup
5:30PM - 7:30PM Barbeque -Come mingle with the Sheriffs. (Compliments of KSA)
7:30PM - 10:00PM KSA Hospitality Room at the Hampton Inn
Wednesday November 16th, 2022
8:00AM - 12:00PM Vendor Setup
12:00PM - 5:00PM Exhibits Open - Vendors kickoff lunch (Compliments of KSA). Note: The Vendor Exhibits will be the only function for Wednesday afternoon.
3:00PM - Afternoon Refreshments provided
4:00PM (approximately) - Vendor Finale and Vendor's Door Prizes
5:00PM (approximately) - Vendor Teardown
To assure your company an exhibit space, we would recommend you make your reservations as soon as possible as we have a limited number of spaces and the last time, we had this event location had 160 vendors. All Spaces will be allocated on a first come, first served basis.
Additional Sponsorships are available and encourage and will include the following:
All Sponsorships are in addition to booth rental fee. All will be listed by category on an 8' pull up sign that will be displayed in the Training Lobby area during the conference giving Vendor Exposure during the entire event. GOLD, DOUBLE GOLD and PLATINUM Sponsors will include company logo on sign if provided. All Sponsorships also include name badge ribbons indicating level of sponsorship for Vendor Representatives and recognition in the next Kansas Sheriffs Magazine.
BRONZE - Additional $300
SILVER - Additional $500
GOLD - Additional $1,000 (Gold sponsors will also receive an invite to display a vendor table at the next SAMS (Sheriffs Administration Management Seminar in late January in Topeka) We limit this event to only Gold, Double Gold & Platinum Sponsors of our Fall Conference. Vendor tables for this event cost $650 and are reserved by invitation only.
DOUBLE GOLD - Additional $2,000 (Double Gold Sponsorships include all that included with the Gold Sponsorship and the opportunity to briefly speak for up to 5 minutes to the attendees either prior to or right after breaks in training sessions.)
PLATINUM - Additional $3,000 or more (Platinum sponsorships include all that included with the Double Gold Sponsorships and are provided 5 minutes for presentation to the attendee's during lunch on Tuesday or other appropriate time. Platinum Sponsors are also provided a complimentary vendor table at the next SAMS a $650 savings.)
For additional information or questions please contact Executive Director Sandy Horton at 620-230-0864 or via Email.
2022 KSA Fall Conference Vendor Registration
2022 KSA Fall Conference Vendor Letter
2022 KSA Fall Conference Vendor Shipping Information
2022 KSA Fall Conference Hampton Inn Room Block
(2 Night Minimum Stay Required)
The Hampton Inn is FULL on Tuesday, November 15th and Wednesday, November 16th.

Overflow Hotel:
Sleep Inn & Suites
651 E. 71st South
Haysville, KS 67060
Located 6 miles north of the Event Center.
To book a reservation call: 316-425-6077.
---
KANSAS JAIL TRAINING ACADEMY
REGISTRATION NOW OPEN!

Learn More about KJTA sessions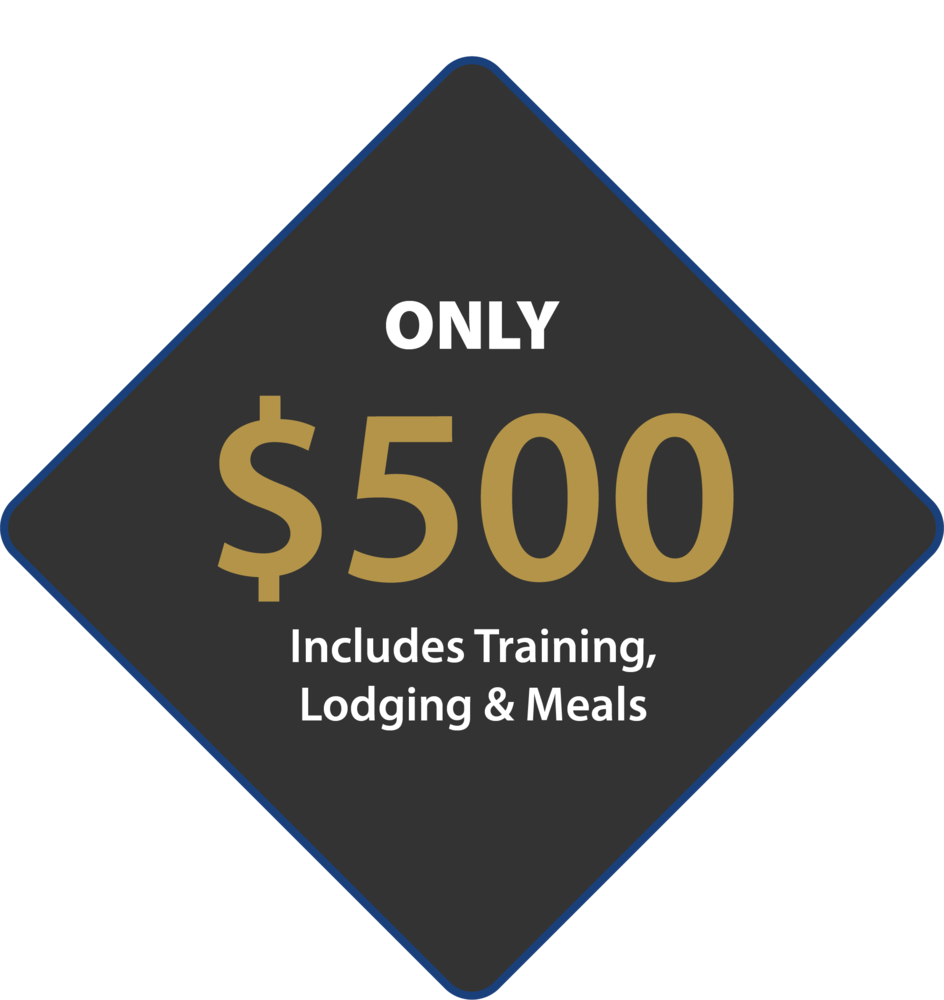 KJTA is a hands-on, group-oriented training academy taught by trained NIJO instructors. Training is focused on a variety of critical topics and issues founded on case law specific to Kansas jails. KJTA includes complete testing for individual knowledge and comprehension.
SEATING IS LIMITED!
Register Today
GET CERTIFIED
KJTA curriculum has been approved for up to 30 credit hours towards all levels of NIJO Professional Certification:
National Certified Corrections Supervisor
(70 hours)
$285/person

National Certified Corrections Supervisor
(115 hours)
$395/person

National Certified Corrections Officer
(40 hours)
$145/person
* Cost of certification is separate from KJTA tuition and is the responsibility of each individual/agency.
Download Printable Flyer, all information listed above.
---
The Kansas Sheriff's Association in partnership with National Institute for Jail Operations presents:
Kansas Supervisory Training
The Kansas Jail Training Academy (KJTA) continues to operate successfully for basic training for corrections officers, however, many agencies have expressed the need to offer corresponding legal-based training specifically designed for supervisors. With input from the KSA Jail Committee, the National Institute for Jail Operations (NIJO) has designed a curriculum in 8 core supervisory areas. Attendees are encouraged to come learn, apply and share these essential skills.
2.5 days (20 CEU's) of legal-based jail training for all jail personnel with supervisory duties and responsibilities
Each session consists of 2.5 days (20 hours) of legal-based training. Tuition cost includes training, lodging and meals.
SUPERVISORY ROLES

Responsibilities, duties and interaction with line staff and command staff.

Staff discipline and confronting negative behavior

.
SCHEDULING MANAGEMENT
Basic scheduling rules and considerations.
DOCUMENTATION
Report writing, critical incidents and accident/injury reporting.
LEADERSHIP
Leadership Skills, managing amidst change

Time management
OPERATIONAL ISSUES
Inmate, staff, vendor and volunteer management
DE-ESCALATION FOR SUPERVISORS
Decision-making for first-line supervisors

Intervening with inmates (gen pop and special/PC pop)
INTERPERSONAL SKILLS
Verbal, non-verbal, and written communication
RISK MANAGEMENT
Conducting self-audits, preparing for external inspections
TRAINING LOCATION:
Kansas Law Enforcement Training Center
1109 S. Hornet Road, Hutchinson KS
TWO SESSIONS AVAILABLE IN 2022!
March 28-30 & March 30-April 1
ONLY $500 PER PERSON -- Includes Training, Lodging & Meals
All curriculum has been approved for up to 20 credit hours towards NCCS and NCCE levels of NIJO Professional Certification.
REGISTER TODAY! www.jailtraining.org/kst-2022
Downloadable/Printable Flyer, all information as listed above.