K9 Deputy Sheriff (Gove County Sheriff's Office)
01/26/2022
Gove County Sheriff's Office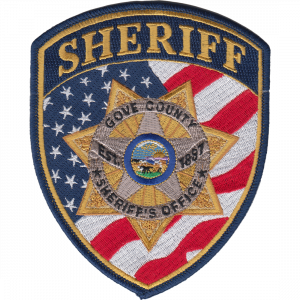 420 Broad Street, Gove, KS 67736
785-938-2250
---
The Gove County Sheriff's Office is accepting applications for a K9 Deputy Sheriff position. The applicant must demonstrate the ability to run the K9 program effectively and responsibly. This position does require experience as a law enforcement officer, but we will hire the right person if they are capable of balancing the responsibilities of a deputy and K9 handler. The K9 handler will be expected to go to initial certification training and then maintain their K9 certifications afterwards.
Gove County is located along Interstate 70 in western Kansas. Gove county is 50 miles west of Hays, Kansas and 76 Miles from the Colorado Border. The county has four towns; Gove, Grainfield, Quinter, and Grinnell. The population of Gove County is approximately 2,600 residents. Residency within the county is required for this position.
Requirements for the position are:
Must be at least 21 years of age
Must have a valid Kansas Driver's License
Must have no felony or serious misdemeanor convictions
Must have no Brady Giglio concerns
Must possess a High School Diploma or GED equivalent
Must be willing to work rotating shifts, including nights, weekends and holidays
Gove County offers the following benefits:
Vacation and personal leave
Family health insurance
Family dental and vision plans
KPERS retirement program
Heath Savings Account
Salary: Certified Deputy starts at 40K/year
Applications will be accepted until the position is filled.